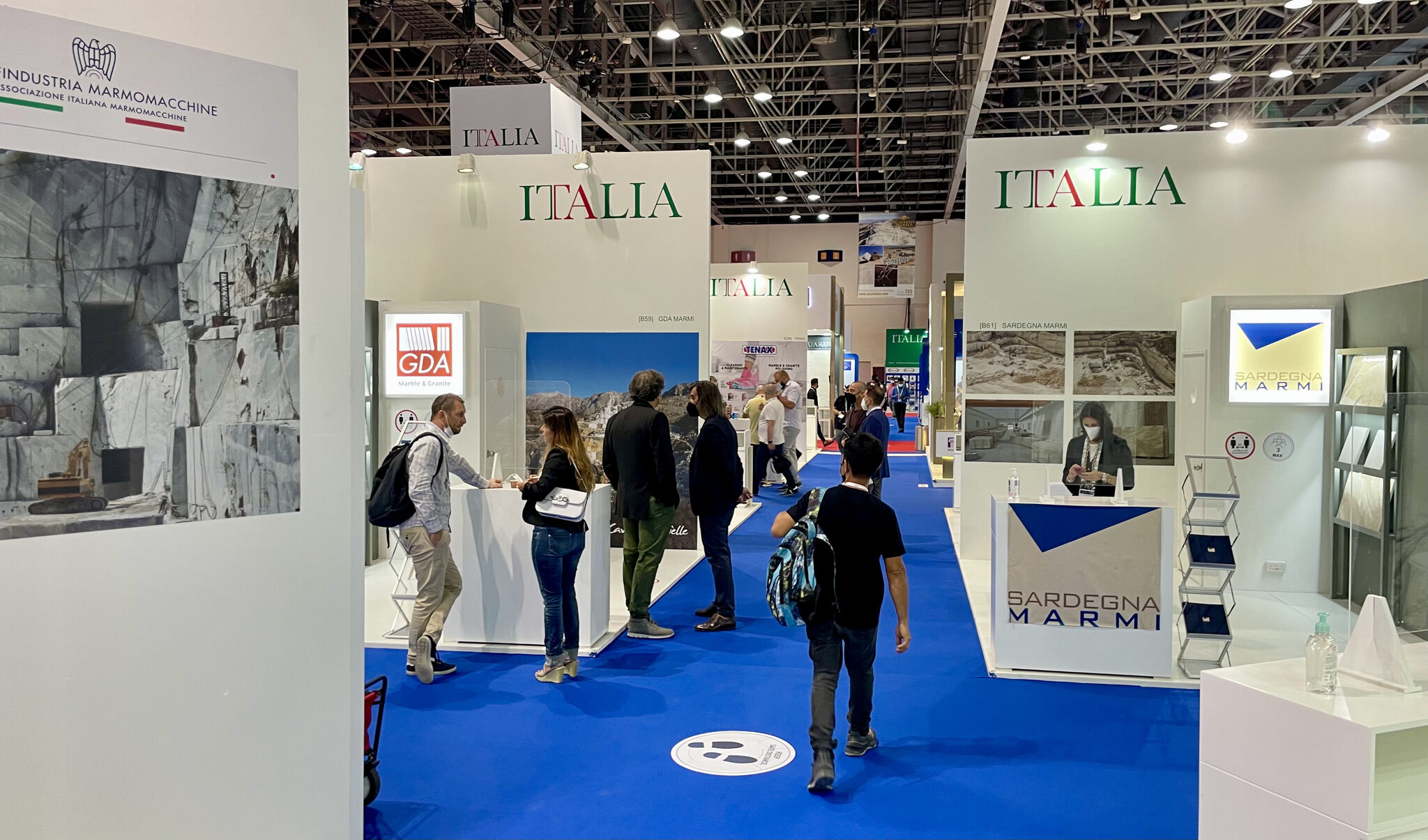 There is a great desire to reboot the Made in Italy, as shown by the group of 50 companies exhibiting at MIDDLE EAST STONE 2021 – held in Dubai from September 12 to 15 – together with Confindustria Marmomacchine at the Italia Area organized in collaboration with ICE-Italian Trade Agency.
MIDDLE EAST STONE is a special showcase held within the BIG5 show and devoted entirely to the natural stone industry. This year, too, the event was an ideal arena for meetings with buyers and selected stakeholders in one of the geographical areas – the Persian Gulf – most dynamic in terms of business and new building, a context in which natural stone maintains lasting appeal for use in high-range architecture and interior design.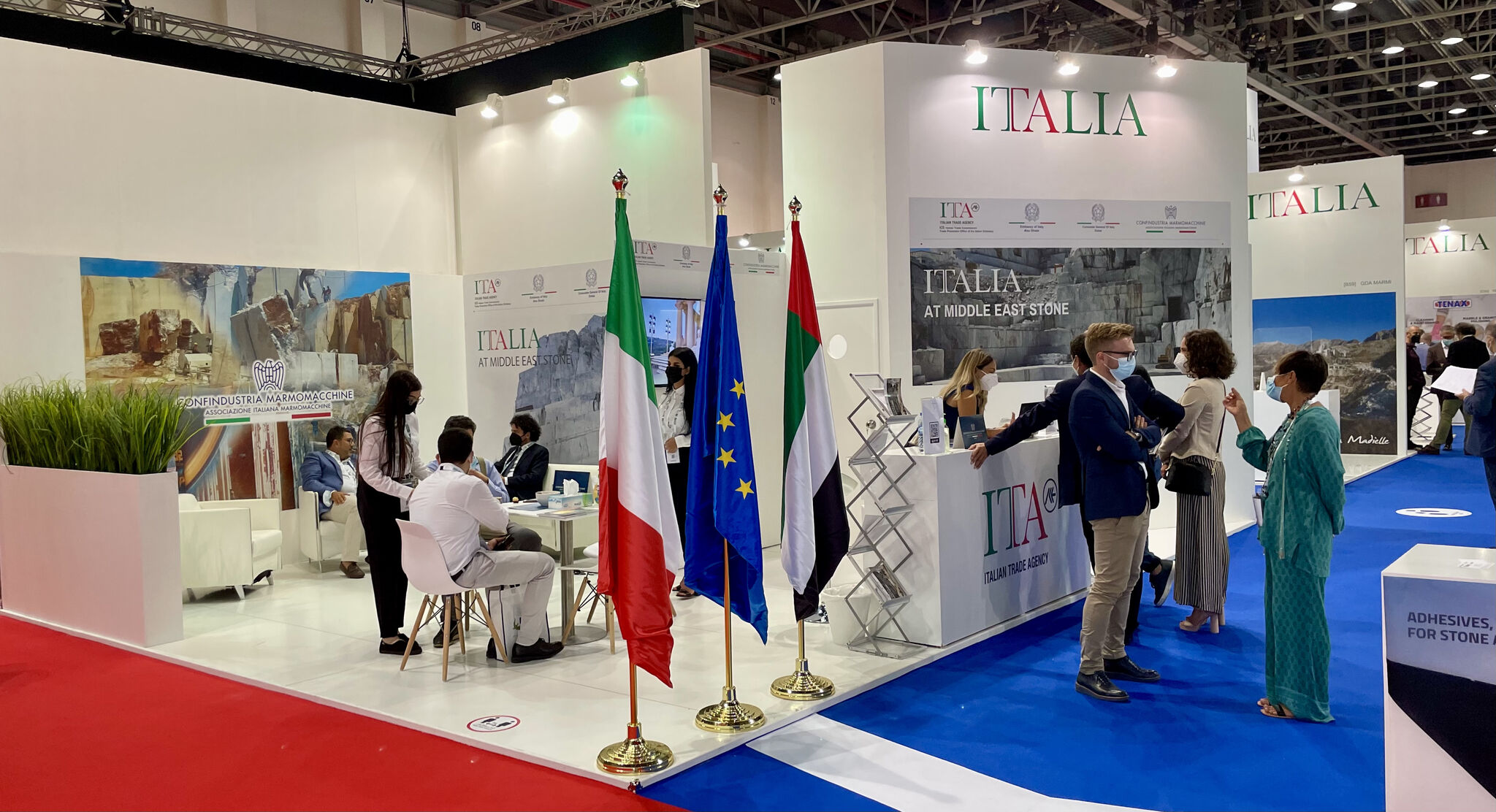 The event was rich in opportunities for generating leads and meeting new customers for all the Italian stone companies which, thanks to Confindustria Marmomacchine's organizational support, were present as direct exhibitors or part of the Italia collective and which were:
Abrasivi Adria – Adelisco Mosaici – Basaltina – Boart & Wire –  Cassani/Longinotti Group – Comandulli – Co.Me.S. – Degemar Cave – Donatoni Macchine – Elite Stone – Faber Chimica – Faedo International – Fato Stone – GDA Marmi e Graniti – Granulati Zandobbio – Ilpa Adesivi – Ims – Intermac Divisione Vetro e Marmo/Biesse – Le Pietre – Margraf – Marmi Ghirardi – Marmi Group Italia – Marmi Meya – Marmoelettromeccanica – MG Stonex – Montresor & Co. – MS Marmo Service – Ocem – Officine Marchetti – Omag – Omar Crane – Pavoni Cutting Machines – Pedrini – Pellegrini Meccanica – Pimar – Podium Trading – Porfidi – Red Graniti – Sardegna Marmi – Sassomeccanica – Simec – Specialinsert – Tenax – Terzago Macchine – Tosco Marmi – U.Sa.Di. 2.