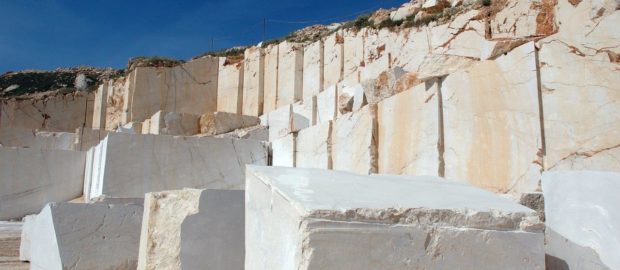 From January to October 2022 Italy's overall exports of marbles, travertines, granites and natural stones in general increased in value by 13.8% from the first ten months of the previous year, reaching 1,760.2 million euros.
This was shown in the official sector statistics processed by the CONFINDUSTRIA MARMOMACCHINE Studies Center, which point up that foreign sales were driven by the finished and semi-finished products component, up 17.1% from the same period in 2021 for a total of 1,438.1 million. Remaining essentially on the same good levels of the previous year (+1.2%) were Italian exports of raw stone, amounting to worth of 333.1 million.
In regard to destination markets, again in the period running from January to October 2022 China was the top buyer of raw blocks extracted in Italy, with 152 million in imports, followed by India with 42 million. Leading the market ranking for finished and semi-finished stone products was the United States, with purchases worth 423,5 million (+29.2% from the first ten months of 2021). There was also good growth in sales to Germany (2nd buyer with 140.2 million in imports, +14.5%), France (3rd with 89.2 million, +17.9%), Switzerland (4th with 86.6 million, +8.9%) and Austria (7th with 41.2 million, +7.4%) while there was a decline in exports to the United Kingdom (6th with 49.9 million, -6.9%). Among non-EU markets, Italy's exports of finished and semi-finished products did very well in Saudi Arabia (5th with 54.4 million, +42.4%), the United Arab Emirates (8th with 39.4 million, +20.2%), Australia (9th with 30.1 million, +11.8%) and Canada (10th with 27.8 million, +21.8%).