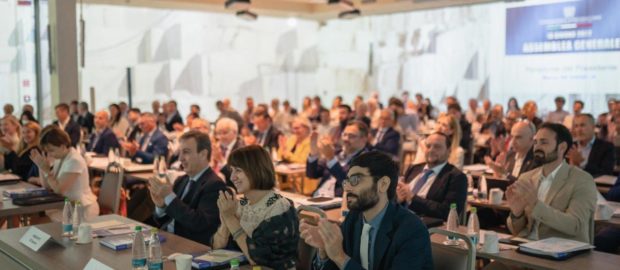 Now official is the date for the 2023 CONFINDUSTRIA MARMOMACCHINE General Assembly, to be held on June 23 at the elegant HOTEL ENTERPRISE in Milan.
As always, the general assembly of the Italian stone industry association will be a reference event for the entire sector, an authentic convention conceived as a by-invitation public event where businesspeople, official representatives and stakeholders discuss the state of the sector, its prospects and development trajectories.
This year's CONFINDUSTRIA MARMOMACCHINE assembly also has special importance for the association's governance because it will include election of its board of governors for the next two years.