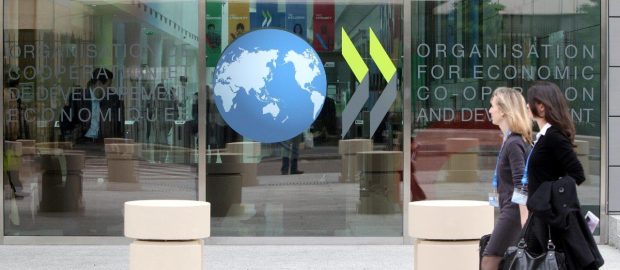 According to the forecasts contained in the OECD's November Economic Outlook, global growth will decrease from the 3.1% of 2022 to 2.2% in 2023 and then rise to 2.7% in 2024. "Our basic scenario is not a global recession but a significant slowdown in growth in 2023, along with still-high, although lessening, inflation in many countries", explains the OECD's head economist, Alvaro Santos Pereira. "The global economy is recovering from the biggest energy crisis since the 1970s. This shock pushed inflation to levels not seen for many decades and is stifling economic growth the world over".
On the geographic level, Asia will be the main driver of growth in 2023 and 2024 while Europe, North America and South America will see very low growth. In particular, for the United States experts foresee a GDP increase in 2022 of 1.8%, followed by +0.5% in 2023 and 1% in 2024. In the case of the Eurozone, there is expected to be solid performance at the rate of 3.3% this year, with a slowdown to 0.5% next year and an acceleration to 1.4% in 2024. For the world's other major economy, China, the OECD estimates growth from 2022 to 2024 as, respectively, 3.3%, 4.6% and 4.1%. In regard to Italy, growth should stabilize at 3.7% in 2022, dropping to 0.2% in 2023 and then climbing back to 1% in 2024.
On the inflation front, the Economic Outlook predicts an 8.1% in the G20 countries in 2022, slowly decreasing to 6% in 2023 and to 5.4% in 2024. For the Eurozone the estimate is an increase of 8.3% this year, followed by a slight decline to 6.8% in 2023 and then to 3.4% in 2024.