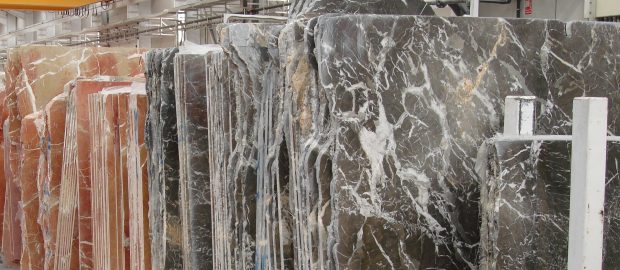 After ending 2021 with robust growth in exports (+20.8% from the previous year, +1.9% from 2019), in the first part of this year the Italian stone industry again upped its foreign sales. According to statistics processed by the CONFINDUSTRIA MARMOMACCHINE Studies Center, in the first 5 months of 2022 Italy's overall exports of marbles, granites and natural stones in general in fact increased in value by 18.7% from the same period in 2021, amounting to worth of 827.6 million euros.
Driving these exports were finished and semi-finished materials, whose sales from January to May grew by 22% from the first 5 months of 2021, reaching 676.5 million. Doing well, but to a lesser extent, were exports of raw materials (+5.9%), which amounted to 151.1 million.
Where destination markets were concerned, China remained the number one buyer of blocks from Italy, with imports worth 73.5 million euros (+1.2% from the first 5 months of 2021) or about half of Italy's exports of raw stone.
In regard to finished stone products, the United States was in the lead, with purchases worth 192.2 million, an increase of 36.4%. There was robust growth on all the other major markets as well: Germany (+16.7%, 68.4 million), France (+20.2%, 43.4 million), Switzerland (+12%, 40.5 million), Saudi Arabia (+42%, 27.3 million), Austria (+17.3%, 18.9 million), United Arab Emirates (+39.1%, 18.8 million), Australia (+23.7%, 14.3 million), and Canada (+20.3%, 14.2 million). The only exception was the United Kingdom, whose imports decreased by 13% (23.7 million).