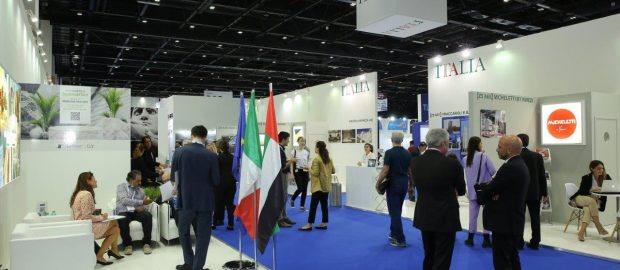 Again for 2022 CONFINDUSTRIA MARMOMACCHINE and ICE-Agency promoted and coordinated the collective participation of Italian stone and techno-stone companies at MIDDLE EAST STONE in Dubai (December 5 to 8), the special showcase entirely devoted to natural stone and its processing technologies within the cluster of events at The Big 5 – International Building & Construction Show, which had a total of 2,000 exhibitors from 60 countries.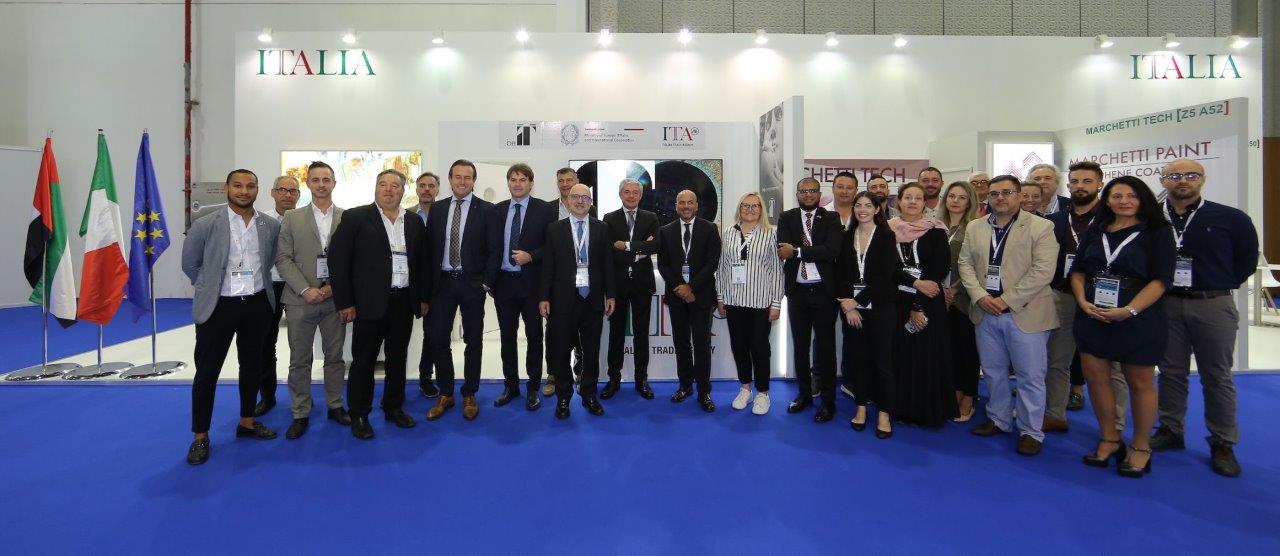 The collective Italian exhibit at the Dubai World Trade center had 45 of the sector's leading companies: ABRA IRIDE – ABRASIVI ADRIA – BM – CALACATTA MANHATTAN MARBLE – CO.ME.S. – DAZZINI MACCHINE – DDCHEM – DEGEMAR CAVE – DOMOS – DONATONI MACCHINE – FABER CHIMICA – FATO STONE – FRACCAROLI & BALZAN – GDA MARMI E GRANITI – G.M. INTERNATIONAL – GEMS – GIACOMINI OFFICINE MECCANICHE – GRANULATI ZANDOBBIO – IMS – KWEZI – LAPIS VITAE – LAVORAZIONE PORFIDO LP – LE PIETRE – LITHO PROJECT – MAEMA – MARCHETTI TECH – MARMI E GRANITI D'ITALIA – MARMI FAEDO – MARMI GHIRARDI – MARMOELETTROMECCANICA – MATEC – MG STONEX – MS MARMO SERVICE – OMAR CRANE – PEDRINI – PIMAR – SARDEGNA MARMI – SIMEC – SPECIALINSERT – TENAX – TESIMAG – TRE EMME IMPORT-EXPORT – U.SA.DI. 2 – WATERJET CORPORATION – ZAPPARRATA MARMI.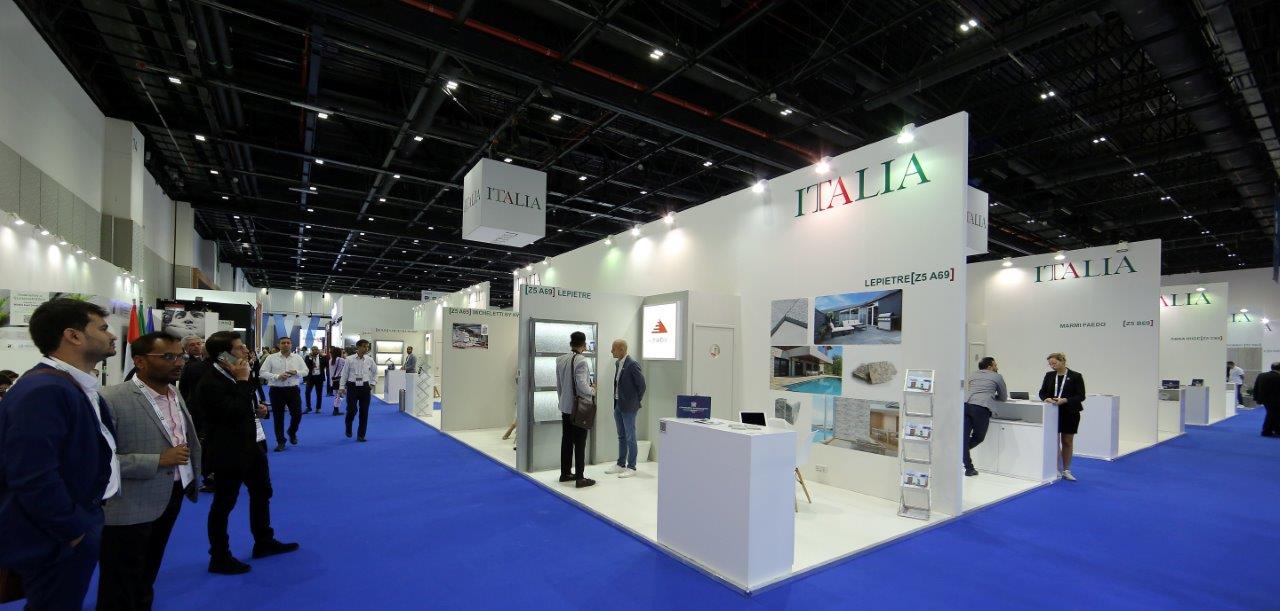 Inside the Italia Area at MIDDLE EAST STONE 2022 CONFINDUSTRIA MARMOMACCHINE and ICE also provided an official Meeting Point with information and assistance services for Italian exhibitors and visitors. The Italian presence at the show was welcomed with satisfaction by the Italian ambassador to the United Arab Emirates, Lorenzo Fanara, who, accompanied by the Honorary President of CONFINDUSTRIA MARMOMACCHINE, Flavio Marabelli and the Director of ICE Dubai, Amedeo Scarpa, visited the Italia Area and greeted its exhibitors.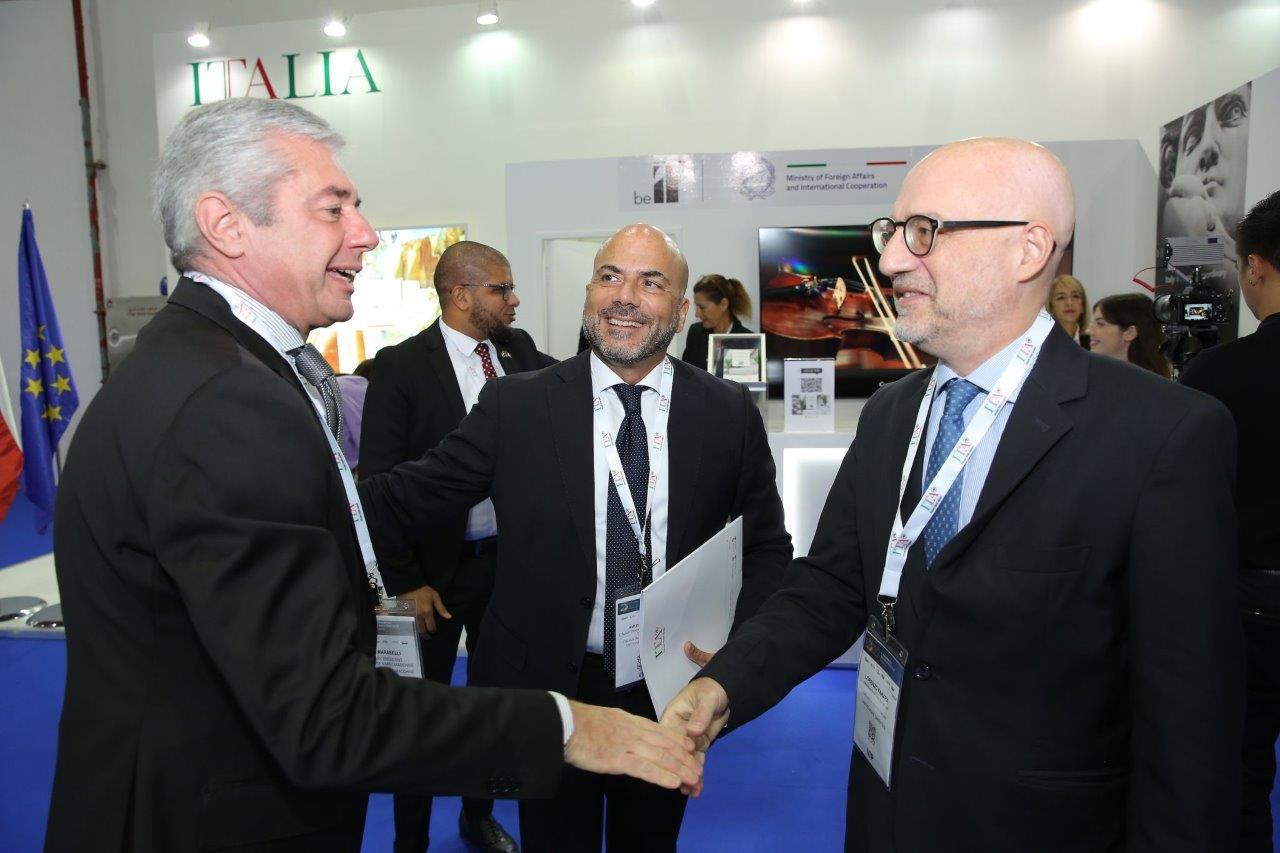 This year, too, MIDDLE EAST STONE was the ideal venue for meeting with select buyers and stakeholders in one of the geographic areas – the Persian Gulf – that is most dynamic in terms of business and new buildings, in a context where natural stone maintains its utilization leadership in high-range projects.
On the statistical level, we mention that in the first 8 months of 2022 Italy's total exports of stone materials and technologies to the United Arab Emirates reached 33 million euros (up 20.1% from the same period in 2021), a figure that puts the Gulf country in 8th place among the sector's reference markets (CONFINDUSTRIA MARMOMACCHINE Studies Center data).